TXDOT COMMISSIONERS APPROVE $350 MILLION INNER LOOP PROJECT FOR EL PASO
February 28, 2007
"$350 million is the single largest highway project in El Paso history."
Written by Senator Eliot Shapleigh, www.shapleigh.org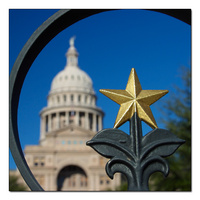 AUSTIN – Today, the Texas Transportation Commission approved an order to allow TxDOT to negotiate a contract worth up to $350 million to complete El Paso's Inner Loop. "The Inner Loop is one foundation for a strong Ft. Bliss," Senator Shapleigh said in support of the project.
Along with the order, the commissioners will deliver a letter, to military officials in Washington D.C., reaffirming their commitment to completing the Inner Loop project.
The Inner Loop is a key project related to addressing the infrastructure needs posed by 23,000 soldiers and an estimated 33,000 family members arriving at Fort Bliss, as part of the Federal Base Realignment and Closure (BRAC) process. The addition of troops and their families is expected to have a $4 billion annual impact on El Paso's economy.
The Inner Loop is an intersection project between Biggs Army Airfield and Fort Bliss, located at Fred Wilson Blvd. and Airport Road. "$350 million is the single largest highway project in El Paso history," said Senator Shapleigh
In 1996, Senator Shapleigh made transportation funding a priority. Since then, El Paso highway funding has since increased from $26 million per year to $140 million. In 2003 and 2005, Senator Shapleigh also wrote key sections of HB 3588 and HB 2702 to allow El Paso to create a city RMA, build rail and the inner loop, and put state-of-the-art trade technology at our bridges.
- END -
E. Anthony Martinez
Communications Director
Office of Senator Eliot Shapleigh
Texas State Capitol – E1.610
Austin, Texas 78711
512.463.0129 (phone)
512.463.0218 (fax)


Related Stories