SENATOR SHAPLEIGH EXPRESSES DEEP SORROW AT THE PASSING OF SHERIFF LEO SAMANIEGO
January 2, 2008
"Do the right thing. It's the right thing to do."
Written by Senator Eliot Shapleigh, www.shapleigh.org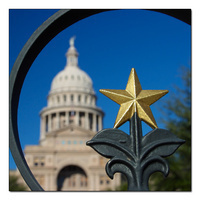 EL PASO – Today, Senator Eliot Shapleigh expressed deep and profound sorrow at the passing of Sheriff Leo Samaniego.

Over the years, Senator Shapleigh and Sheriff Samaniego worked on a number of projects. Included among them were the placing of sheriffs in area high schools during Unite El Paso, fighting graffiti in 1997 with the Anti-Graffiti Task Force, and working on the Sex Offenders Task Force to reduce the number of sex offenders in El Paso County.

Leo Samaniego always said, "Do the right thing. It's the right thing to do."

During his time as Sheriff, Samaniego reformed a sheriff's department in serious disarray and restored integrity to that key agency of law enforcement. "Leo Samaniego took the Sheriff's Department and gave it pride," said Senator Shapleigh. "Leo Samaniego was an honest man who gave it his all."

Samaniego passed away on December 28, 2007, after serving 23 years as Sheriff of El Paso County.


- END -


Related Stories