LEGISLATION TARGETS CONFLICTS OF INTEREST BETWEEN STUDENT LENDERS AND COLLEGES
May 8, 2007
"Loan officers have betrayed the trust of the students they serve. Students deserve an objective assessment of what loan plan is best for them, not the lender."
Written by Senator Eliot Shapleigh, www.shapleigh.org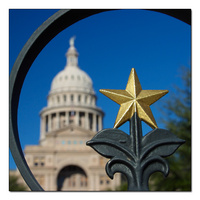 AUSTIN – Tomorrow, Wednesday, May 9 at 9:30 a.m., Sen. Shapleigh (D-El Paso) will be joined by Texas college and university students to brief the media on S.B. 2048 and S.B. 2049. These bills target conflicts of interest between student lenders and Texas colleges and universities.
"These bills address a significant conflict of interest in the student loan process created when higher education administrators receive gifts or consulting fees from loan lenders," Senator Zaffirini said. "I appreciate greatly Senator Shapleigh's hard work in addressing this problem, and we will continue to work toward a comprehensive solution that enhances and strengthens ethics in student lending practices."
"Students deserve an objective assessment of what loan plan is best for them," said Senator Shapleigh, "not the lender."
As college and university tuition costs skyrocket in Texas—in some cases as much as 47%—more and more Texas students are funding their education with loans. According to The Project on School Debt, debt levels for graduating seniors with student loans more than doubled from $9,250 to $19,200 over the past decade.
Unfortunately, the dramatic increase in the educational loan market has also exposed doors for conflicts of interest and abuse.
Following an investigation by New York State Attorney General Andrew Cuomo, a series of news stories have emerged pointing to a troubled $85 billion-a-year student loan industry, nationwide.
At the University of Texas in Austin, for example, director of financial aid, Lawrence Burt, has been placed on paid leave after allegations that he placed a company—Student Loan Xpress—on the university's "preferred lender" list, after he acquired stock in the company.
He later sold the stock for a $14,000 gain.
Texas must act to prevent even the semblance of conflicts of interest and other ethical lapses by those in financial aid offices who may have power to steer students to a particular loan company.
Until the 1990s, the primary student loan program in the U.S. was the federal guaranteed loan program. Private lenders made loans to students under the program and were given assistance from the government, which paid subsidies to the lenders and guaranteed them against loan defaults.
In 1994, in an effort to provide cheaper and simpler loans to students, President Clinton initiated a direct lending program where the federal government's role as student loan guarantor expanded into that of a direct lender.
Following this change, private lenders campaigned aggressively to preserve their market share by offering schools incentives, included scholarships and lower interest rates, to leave the federal direct lending program. Private lenders also provided gifts and other incentives to be featured on college and university "preferred lender" lists, connecting student borrowers to lenders.
With a lack of enforcement against these practices, the interests of students have been placed behind the private interests of individuals, schools and lending companies.
S.B. 2048 prohibits a student financial aid employee from owning stock or holding another ownership interest in a student loan lender. The bill also prohibits the employee from soliciting or accepting any gift from a student loan lender.
S.B. 2049 would prohibit loan companies from sharing any revenue generated from student loans with higher education institutions. The bill also would prohibit loan lenders from giving gifts or employees of institutions from accepting gifts in exchange for loan information and would prohibit lenders from compensating higher education institution officials for serving on lender advisory boards.
"Loan officers have betrayed the trust of the students they serve," said Senator Shapleigh.
What: S.B. 2048 by Shapleigh, relating to a prohibition against certain activities by a person employed in the financial aid office of a public institution of higher education and SB 2049 by Zaffirini, relating to certain prohibitions regarding the relationship between student loan lenders and public or private institutions of higher education.
When: Wednesday, May 8, 2007 at 9:30 a.m.
Where: Senate Press Room 2E.9
- END -


Download this document for more information.


Related Stories