Getting Out of Grover's Tub
Chapter 12: Functional Equivalent of FEMA
In 2005, after Hurricane Katrina, President George W. Bush toured New Orleans by air and then met with his Federal Emergency Management Agency (FEMA) Chief, Michael Brown.  Brown was fairly new not only to FEMA, but to crisis management in general.  In 2001—after ten years as the stewards and judges commissioner of the International Arabian Horse Association—"Brown joined FEMA":http://www.cnn.com/2005/US/11/03/brown.fema.emails/ as legal counsel to then-FEMA Chief Joe Allbaugh.  When Allbaugh left in 2003, Brown took over the agency responsible for the nation's front line response in emergency disasters.  After his meeting with Brown on September 2, 2005, President Bush declared, "Brownie, you're doing a heck of a job."
Soon thereafter, Brown promptly created a man-made disaster of historic proportions.  Despite being warned by mid-level officials in his own agency three days before the hurricane was to reach Louisiana, Brown did not request rescue workers to be sent to New Orleans and the surrounding areas until five hours after Katrina made landfall.  Brown then ordered fire and rescue departments from surrounding, unaffected areas to not provide emergency personnel or vehicles unless state or local governments directly requested them.
A few days later, Brown told national media that he did not know of the plight of thousands of evacuees sheltered in the New Orleans Convention Center who had run out of basic supplies, such as food and water.  He made this statement despite the fact that news stations all across the country had been reporting on the situation.
In addition, Brown did not respond to numerous offers of assistance from other cities and non-governmental entities.  One such example is that of Chicago whose Mayor offered various supplies and personnel (police officers, firefighters and public health staff).  In response, Brown asked Mayor Daley for a single tank truck.  Another example is an email sent to Brown offering much-needed medical equipment in the New Orleans area; it took Brown four days to respond.
A mere ten days after receiving high praise from President Bush, Brown resigned on September 12, 2005.  FEMA is now short hand for rank incompetence.  Today in Texas, one agency in particular is the functional equivalent of FEMA—the Health and Human Services Commission (HHSC).  Here's some history.
In 2003, the Legislature was asked to solve the state's revenue problems—a $10 billion shortfall.  Governor Rick Perry led the effort to cut critical education, health services and other programs, which were already severely under-funded.  Part of that response was House Bill 2292, a bill that privatized critical social services, including the Children's Health Insurance Program (CHIP) and Medicaid.
In a June 18, 2003 memo, HHSC outlined clearly the intent of H.B. 2292.  Its purpose "®estricts eligibility for families," "changes [the] term of coverage…from 12 months to 6 months," "establishes a 90-day waiting period," and "reduces CHIP outreach efforts to [the] federal minimum"—a deliberate formula for rationing health care through frustration, and worse, incompetence.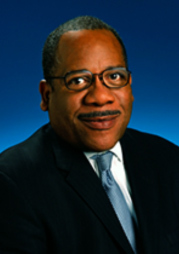 Over the next four years, HHSC proceeded to privatize health outreach and intake under the largest state contract ever awarded outside of TxDOT.  Despite clear warnings from many lawmakers, HHSC Commissioner Albert Hawkins, negotiated and signed an $899 million contract with Accenture on June 29, 2005.
By October 2006, the state Comptroller found that the Accenture contract was behind schedule and already $100 million over budget.  In a letter, she wrote, "[m]any cases show eligible children are losing health coverage through no fault of their own, but due to mistakes and errors made by Accenture and its subcontractors."
In addition, the Comptroller found that:
The $899 contract estimate for Accenture is "understated and misleading;"
The contract provides Accenture with perverse incentives to process applications inefficiently; 

HHSC

has failed to hold Accenture to the contract's limit on profit; 
The contract pays for effort rather than performance;  
The contract failed to define or enforce most of the 94 "key performance requirements;" 

HHSC

has jeopardized federal funding to Texas; 
HHSC's implementation attempted to do too much at once;

HHSC

did not allow enough time for the vendor to prepare and introduce the system, jeopardizing

CHIP

and Medicaid coverage for Texas children; 
The rollout was plagued by staffing problems at all levels; and 
HHSC's contract with Accenture was poorly executed and the agency has made limited effort to manage it effectively since its signing.
On March 13, 2007,

HHSC

cancelled the $899 million private sector contract to administer

CHIP

and Medicaid.
Here's the breakdown of taxpayer dollars spent on the Accenture contract:
Enrollment Broker Services—$127.8 million

TIERS

Maintenance—$184.3 million
CHIP—$50.4 million
Call Center Intake & Operations—$132.8 million
IE Eligibility Processing—$45.4 million
Over several chapters now, we have detailed how Norquist's philosophy has touched every Texan.  Norquist is the one who famously said, "[m]y goal is to cut government in half in twenty five years, to get it down to the size where we can drown it in the bathtub."  One aspect of Norquist's approach is incompetence. The Texas Health and Human Services Commission shows just how this works.
In a Grover Norquist government, privatization is a twofer.  Groverians can cut competent public servants—then replace them with incompetent profiteers—and benefit twice. Under Norquist, the idea is to drown government—not run a good government.  Incompetent government helps too since public outrage will help with the next round of cuts.  And that is the revelation of the Grover Norquist years. Profiteers profit—and the public is punished.
Where government service was once a proud, public calling and rules regarding professional service protected the delivery of basic, quality programs—under the leadership of Norquist and his disciples—in certain venues, like FEMA, that idea has changed.  The idea now is to destroy government while letting your friends and the lobbyists who fund your campaigns make a hefty profit.
In May of 2007, when Commissioner Hawkins appeared at the Senate Nominations Committee for re-appointment as the head of HHSC, I asked him what he would tell the people of Texas about Accenture.  "There are continuing challenges with it everyday," he answered.
Government by and for the people means effective government.  People expect value for tax dollars and responsibility in public servants.  When billions in state contracts fail, when hundreds of millions in tax dollars are wasted, and when lives are affected by failure, the people whom we all represent demand that public servants deal with that failure.
Commissioner Hawkins' record at HHSC was a record that had no defense.  Under him, HHSC had become the functional equivalent of FEMA.  Although I was joined by a few other Senators, incompetence did not have a consequence that day, and Albert Hawkins was re-appointed.
Fast forward to October of 2008.  A Dallas Morning News investigation revealed that 24 state agencies have filed complaints about IBM's failure to live up to its state contract—a seven-year, $863 million contract through which IBM is responsible for managing the IT services and equipment purchases at 27 state agencies.  The complaints included not maintaining sufficient staff, security breaches, slow response times, issues with the servers, and incorrect billing.  
The investigation was prompted by a computer crash earlier in the month that resulted in the loss of thousands of confidential records from the Office of the Attorney General.  A separate complaint was made in June by the Dept. of State Health Services, which experienced ten backup failures in the prior nine months.
On October 27, 2008, Texas' chief technology officer (and the person responsible for the IBM contract) sent IBM a letter stating that IBM had been fined $900,000 for failure to complete appropriate backup of information as required by the contract.
Despite IBM's poor performance, state agencies have already requested an additional $71 million "to cover unexpected technology costs and overruns" in the 2010-11 state budget.  In the end, the failure of the privatization effort involving IBM is strikingly reminiscent of the failure of the state's Accenture contract.  
Greed influences all levels of government.  Despite the Texas and U.S. economies tanking, the University of Texas Investment Management Company board approved $3 million in staff bonuses in November 2008 After being taken to task by upset legislators, the chairman of the board resigned, pledging that he would do it all again if he could.
This pattern in Austin comes directly from Washington, D.C. From 2000 to 2005, federal tax dollars spent on Halliburton no-bid contracts increased by 600 percent.  
In 2007, the U.S. House Oversight and Government Reform Committee began an investigation of these Dept. of Defense no-bid contracts.   Auditors from the Government Accountability Office (GAO) testified that more than $10 billion in taxpayer dollars had been wasted on "overpriced contracts" and "undocumented costs."  According to the GAO, at least $2.7 billion of these taxpayer dollars went to Halliburton.
Government is by and for the people, not profiteers.  All of us have a stake in government—as President Harry Truman famously said, "[t]he buck stops here."  Our job now is to restore pride, responsibility and honesty in public service.  In Austin and D.C., let's restore competent government—and make the "buck stop" with honest value for honest work for the public good.