SENATOR SHAPLEIGH LAUNCHES NEW WEBSITE
January 4, 2007
"The web is the best way for us to connect our people to Austin. These new features make it the best website in Texas."
Written by Senator Eliot Shapleigh, www.shapleigh.org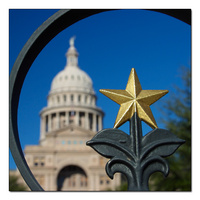 El Paso – Today, Senator Shapleigh launched a new dynamic website featuring improved interactivity, and information and reports on the upcoming 80th Texas Legislature. The new website includes features such as:
• Weekly videos keeping El Paso up-to-date on what is happening in Austin,

• Coffee with Eliot, a interactive chat with Senator Shapleigh every last Friday of the month,

• An interactive weekly poll,

• Office contact information in El Paso and Austin,

• An RSS Feed of real-time news and information from the www.shapleigh.org website, and

• E-mail subscription to ENEWS, Senator Shapleigh's weekly newsletter.
"The web is the best way for us to connect our people to Austin. These new features make it the best website in Texas," said Senator Shapleigh.



- END -

E. Anthony Martinez
Communications Director
Office of Senator Eliot Shapleigh
Texas State Capitol – E1.610
Austin, Texas 78711
512.463.0129 (phone)
512.463.0218 (fax)
915.269.6363 (cellular)