Payday loan law takes effect in Washington state
January 1, 2010
After a new law imposing stricter regulations on the payday lending industry takes effect today, Ken Weaver is not optimistic his two check-cashing stores in eastern Washington will remain open.
Written by The Associated Press, Oregon Business News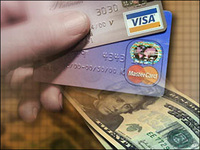 SEATTLE (AP) -- After a new law imposing stricter regulations on the payday lending industry takes effect today, Ken Weaver is not optimistic his two check-cashing stores in eastern Washington will remain open.

The new law limits the size of a payday loan to 30 percent of a person's monthly income, or $700, whichever is less. It also bars people from having multiple loans from different lenders, limits the number of loans a person can take out to eight per 12 months, and sets up a database to track the number of loans taken out by people.

"I think it's going to affect (them) pretty dramatically," said Weaver, whose Apple Valley Check Cashing stores are in Moses Lake and Wenatchee. "We don't know if we're gonna be open in six months."

The limit on how many loans people will be able to take out is what will cut into his stores' revenue, Weaver said, echoing one of the arguments from the payday industry on how the new law will cut into its business model.

But for consumer advocates who lobbied for the new law, the regulations being put in place are a step toward protecting people from falling into debt. For years, they have argued that payday lending leaves people paying off loans for a long time, often using other payday loans, and paying heavy interest.

"We want to make sure the payday lenders can't circumvent the law," said Danielle Friedman Predatory Lending Campaign Manager for the lobbying group Statewide Poverty Action Network.

Payday loans are small, very short-term loans with extremely high interest rates that are effectively advances on a borrower's next paycheck. They're typically obtained when a borrower goes to a check-cashing outlet or an online equivalent, pays a fee and writes a postdated check that the company agrees not to cash until the customer's payday. Finance charges typically amount to annual interest rates in the triple digits, around 400 percent, and can go as high as double that.

From 2000 to 2008, the number of payday lending locations grew by 90 percent in Washington state, from 377 outlets to more than 700. In 2008, $1.3 billion were made in payday loans, according to the state Department of Financial Institutions.

Friedman's group estimates that the new law will save Washingtonians about $100 million in fees per year.

But payday industry members say consumers will be stripped of a temporary, financial bridge that is now in more need because traditional credit sources, such as credit cards, are drying up.

"There's still high demand for our product but we won't be able to feed it," said Joe Brown, general counsel for the Check Masters chain. The new law "will push people to other forms of short term credit, turn to sources that are not subject of regulations, such as online lenders that operate off shore."

About 10 payday lending locations have notified the state that they will close soon after the new law takes effect, said Deborah Bortner, director of Consumer Services at DFI.

The measure also enacts an installment plan for people who fall behind on their loan payments. Customers would have as long as 90 days to pay back a loan of $400 or less, and 180 days for a loan of more than $400, without a fee.


Related Stories

Fair Use Notice
This site contains copyrighted material the use of which has not always been specifically authorized by the copyright owner. We are making such material available in our efforts to advance understanding of environmental, political, human rights, economic, democracy, scientific, and social justice issues, etc. We believe this constitutes a "fair use" of any such copyrighted material as provided for in section 107 of the US Copyright Law. In accordance with Title 17 U.S.C. Section 107, the material on this site is distributed without profit to those who have expressed a prior interest in receiving the included information for research and educational purposes. For more information go to: http://www.law.cornell.edu/uscode/17/107.shtml. If you wish to use copyrighted material from this site for purposes of your own that go beyond "fair use", you must obtain permission from the copyright owner.